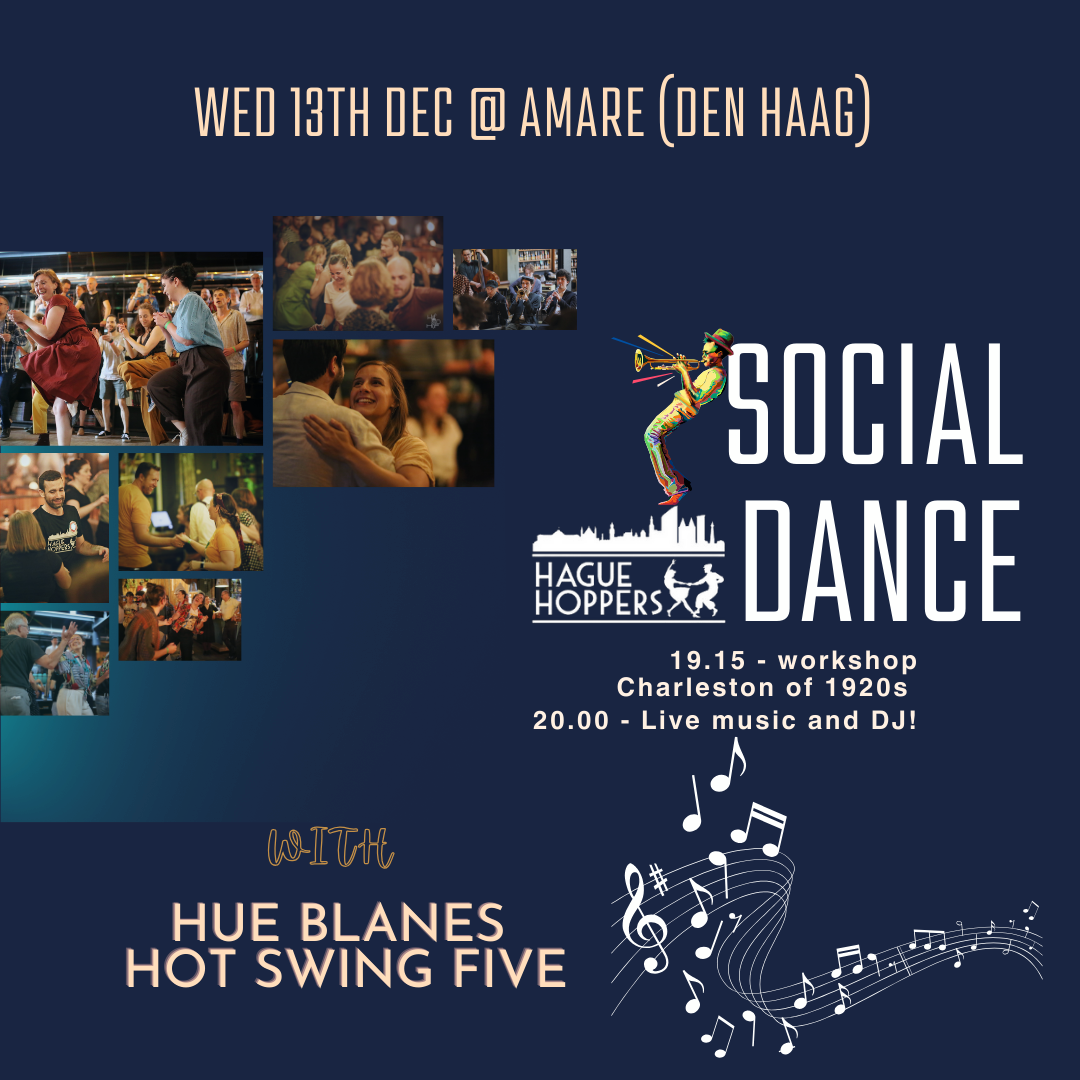 Social Swing Dance with Hague Hoppers @Amare
29
29 people viewed this event.
We dance in Amare again! Hue Blanes Hot Swing Five live band, 2 sets of DJ music, and a free Charleston of the 1920s workshop for beginners before the social dance!
The event is donation-based. We kindly ask you to donate some money for the musicians via the link or a QR code at the event (or in cash).
You can adjust the amount and pay with any bank in the Netherlands. Thank you!
https://www.ing.nl/particulier/betaalverzoek/index.html?trxid=iVoG5acx0lbEwJGv1bPyhqheuGDCh3Ca