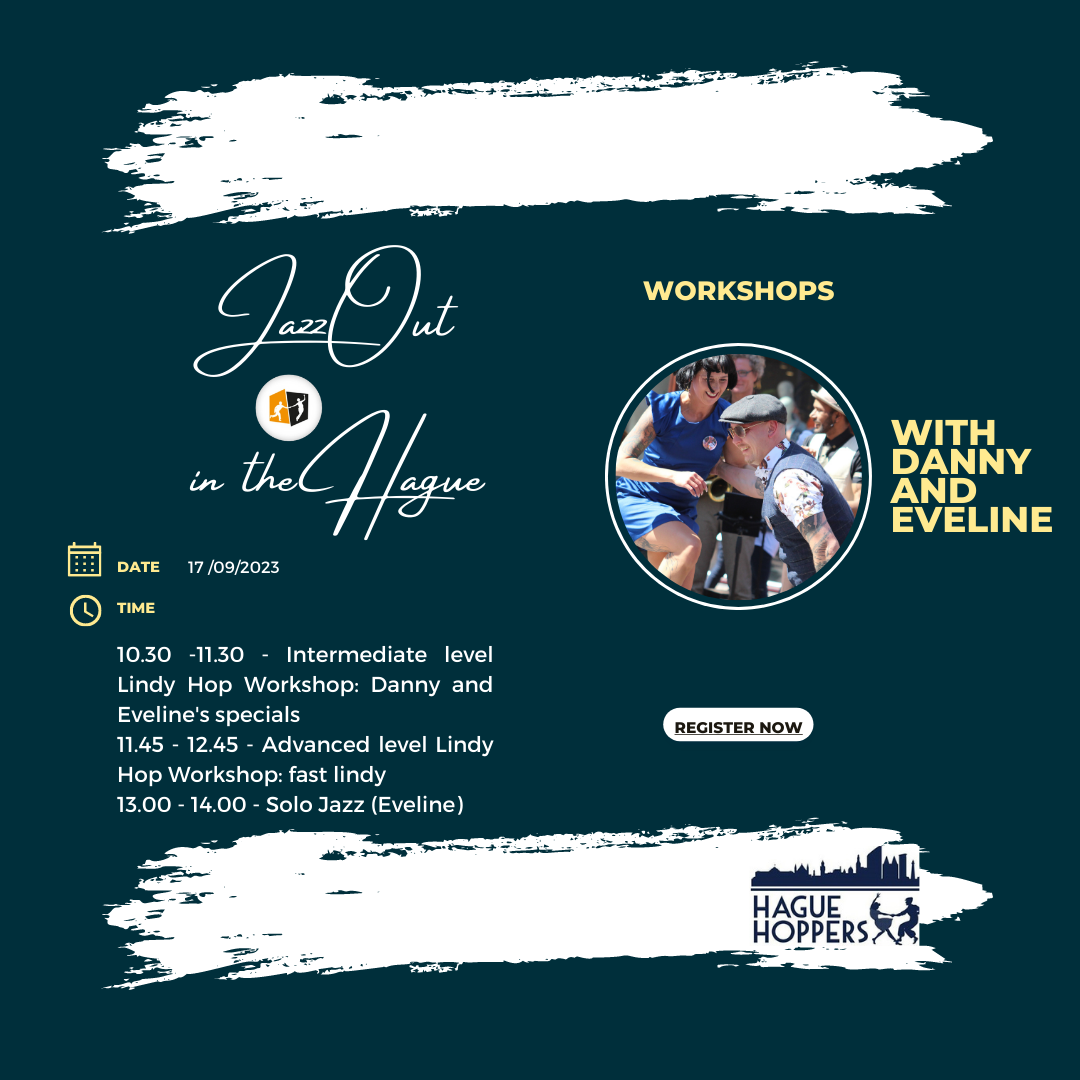 Workshops with JazzOut – Cancelled!
48
48 people viewed this event.
Danny Merkelbag dances Lindy Hop since 2012. Although at first, he thought he couldn't dance. But he discovered an unexpected talent within himself and he transformed into a creative, joyfull, passionate and very technical dancer. The love of his life is Eveline, and of course their 2 Sphynxes. But Lindy Hop, Rhythm 'n Blues, Charleston, Blues and Boogie woogie are his passion when it comes to the dancefloor.
Eveline van Lievenoogen dances Lindy Hop since 2007. She fell in love with Lindy Hop the moment she discovered it existed. She started her first Lindy Hop class a couple of days later, determined to make the dance her own and be a Lindy Hop teacher somedays…a couple years later she made her dream come true and started, together with Danny Merkelbag, JazzOut. She is very passionate about dancing and is completely into Lindy Hop, Blues, Rhythm and Blues, Burlesque, Charleston and Authentic solo Jazz, and knows how to inspire others to love themselves, their dancing and the swingdances.
Together the complement each other, their dancing is energetic, creative, full of nonsense and fun. This energy and nonsense is also a big thing in their classes. They love to go back to the basics, teach techniques and make you a better dancer, all while having some fun!